Clayton has been crawling for about a month now and is as fast as lightning now lol. He is also pulling up on everything, saying "Dada" and "Yum" when he eats and is eating everything in sight!!!
What is new with everyone's spring baby??? Updates with pictures!!!!!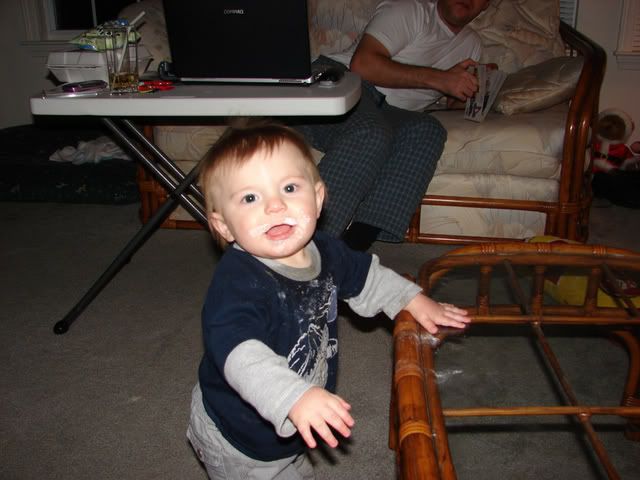 He got into the baby powder!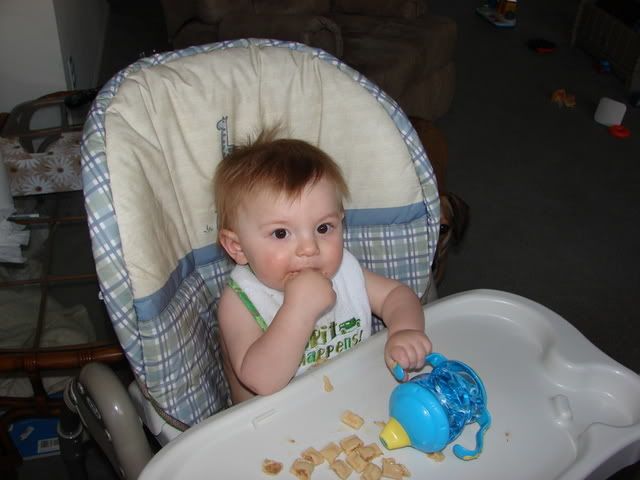 Ravioli seems to be his favorite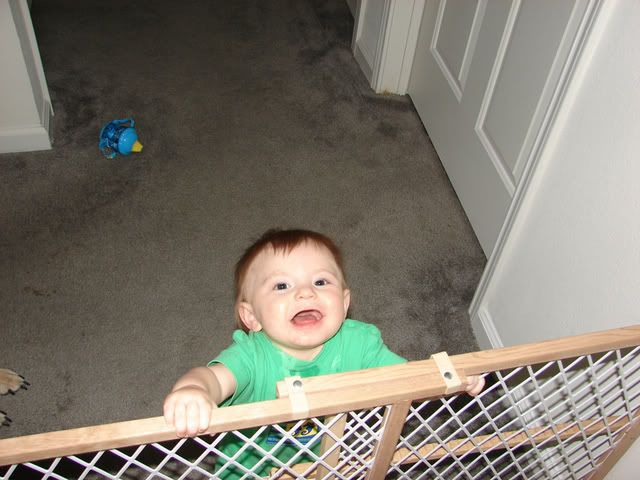 Not fond of the new baby gate in the kitchen
Current Mood:
bouncy