Hello everyone! I just found this community and it looks great! My name is Rachel and I am 21 years old. I live in Tallahassee, FL with my son Clayton who was born on March 31, 2006, the day before my 21st birthday, my husband Tony who actually just turned 27 today, and our dog Casey whom we adopted from a shelter 2 years ago this coming January. I am fairly new to LJ so I am still trying to find my way around but so far I really like it! I am also currently a student at Florida State Univeristy studying social work and will be graduating in August while my husband is an accountant for a local accounting firm.
I consider myself a very attached parent. My son is exclusively breastfed and has never had a drop of formula (he does get a bottle when he is at daycare but it is always breastmilk). He is also worn (which he just loves and do I!).
Clayton is currently learning to crawl. He can do about two crawls forward and then falls flat on the ground but the boy sure can roll to get around! He is also starting to stand but not quite on his own yet. Shouldn't be long, though. He is currently 8.5 months and 18 lbs. 10 oz. He is also pulling up on everything!!!!!!!
I am really looking forward to getting to know everyone! Before I go, though, here are some pictures!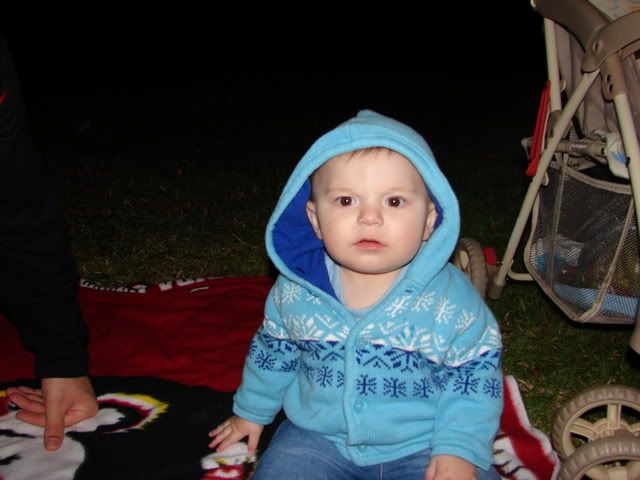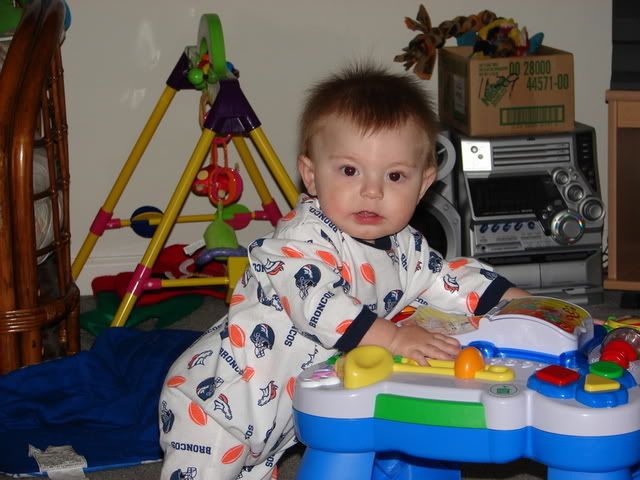 Current Mood:
sleepy