Wow. Luna is seven months old and AMAZING. She started crawling at 5 and a half months (real crawling, not scooting!) and now she is fast! She is pulling up on anything and everything and 'walking' around. She is fearless. She is in LOVE with her big sister. Totally awestruck. It is beautiful, but also heartbreaking if Solstice isn't reciprocating. She could give or take me or Sol :)
She is funny like her sister. And SO expressive! She loves peek-a-boo and noise. Lots of noise. And she makes lots of noise.

I am doing.... well. After seven months of a pretty debilitating post-partum depression (that just went up and down and up and down, down, down), I am feeling a lot better. I hope that it sticks this time. I hate to have this beautiful family and not appreciate and enjoy it for all that it's worth.

We are not sure if we'll have a third baby... that was the plan, but the PPD scared the hell out of us, so we'll have to see. At the very least, we know that the next baby will be a little further apart in age. My iud is firmly in place for the time being.

I hope that everyone and all of your babies are healthy and well.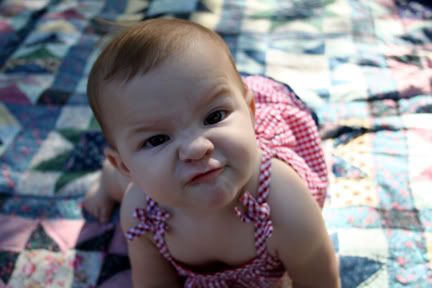 I just
look
drunk, I swear.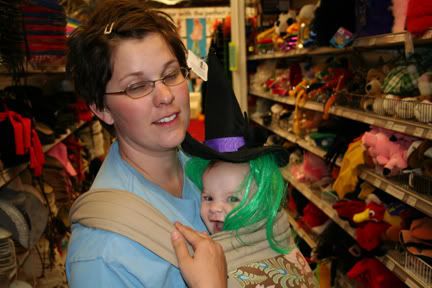 the girls at the pumpkin patch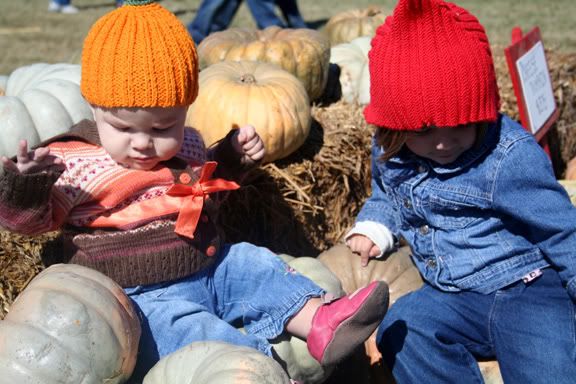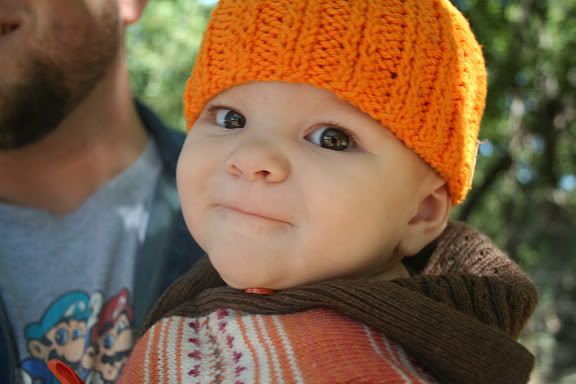 Current Mood:
happy